Each of our executives brings a unique and diverse set of experiences to Attindas. But one thing they have in common is a passion for "Making it Personal" every day...for our consumers, our employees, our customers, and our owners.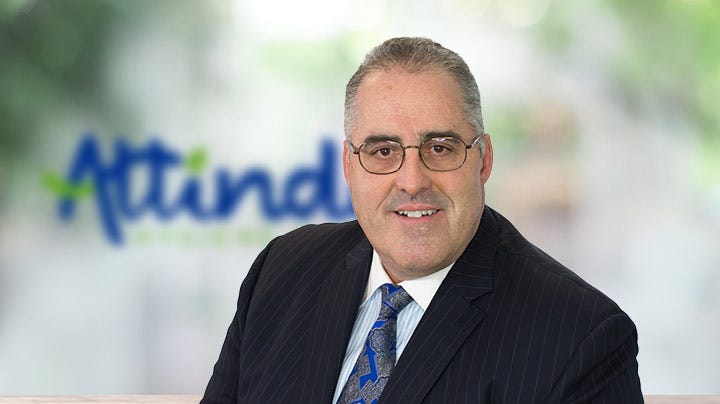 Michael Fagan
President & CEO
Mike was born and raised in Philadelphia, USA. After graduating with a degree in Economics and Political Science, Mike progressed in a variety of sales development roles with Procter & Gamble, the original owner of the Attends brand. He was CEO of Attends Healthcare products when it was acquired and transformed to the Domtar Personal Care Division in 2012. Mike led the Personal Care division for 9 years as it brought together the portfolio of companies that make up Attindas today. He's been CEO of Attindas since it was spun-off in early 2021. Mike enjoys supporting his favorite American football team (the Philadelphia Eagles), travelling, and enjoying time with friends and family.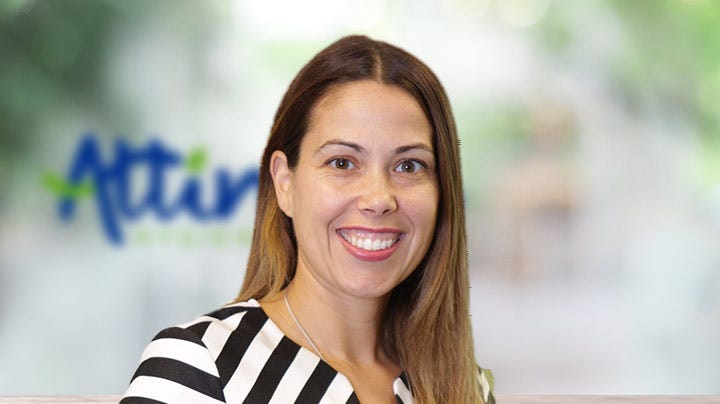 Marcy Lemieux
Chief Financial Officer
Originally from Montreal, Canada, Marcy obtained her degree in Accounting and Human Resources from McGill University. Marcy brings over 20 years of experience to Attindas. Formerly with Ernst & Young in a variety of audit and consulting roles, Marcy joined Domtar in 2011 as VP of Internal Audit. She moved to the Personal Care division in 2015 and has since become CFO of the company and oversees the Human Resources and Legal functions. Marcy is an avid baker and enjoys running, travelling, and spending time with family and friends.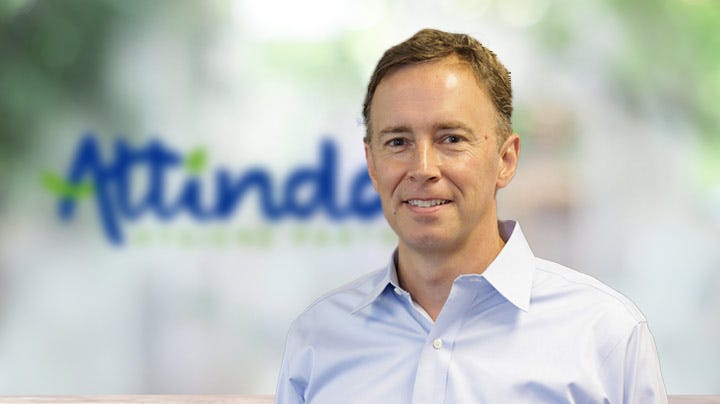 Brad Goodwin
SVP, Global Commercial Markets
Brad is from Ontario, Canada and completed his degrees there in Economics and Business. His 25+ year career has focused on consumer-packaged goods. Brad was with SC Johnson for over 20 years, progressing in a variety of Marketing, Sales, and General Manager roles in Canada, US, and UK. He joined Domtar in 2014 and now heads the Sales and Marketing functions globally for Attindas, and also oversees the HDIS business unit. Brad is also an Advisor for a Wisconsin-based mobility start-up, and enjoys tennis, biking, and writing.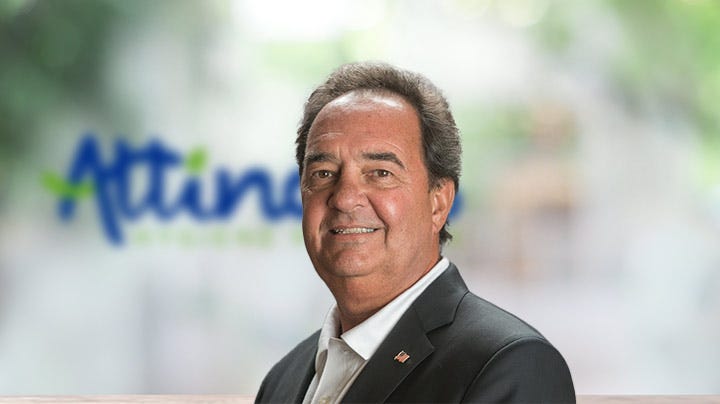 Lee West
SVP, Global Supply Chain & Product Design
Originally from the US state of Alabama, Lee has a degree in Business Administration and brings 30+ years of experience in Supply Chain Management and Information Technology. After a variety of roles with organizations including National Spinning Co., Coca Cola Bottling Company, and Ingersoll Rand, he joined Attends Healthcare Products in 2006 as head of Supply Chain and IT. Lee's responsibilities now also include overseeing the Product Design function for Attindas. Outside of work, Lee enjoys spending time with his grandchildren, boating, golfing, and grilling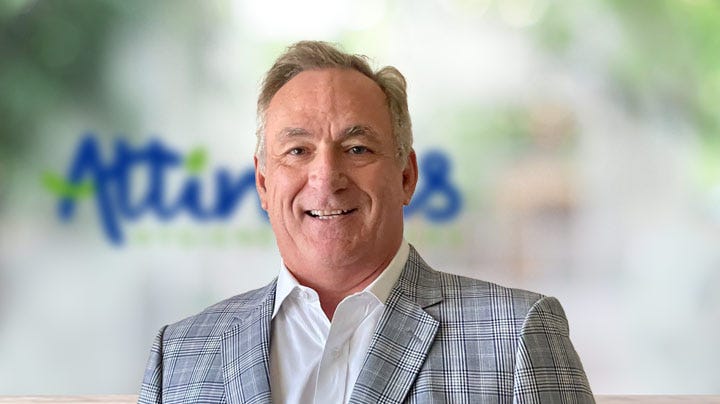 Robert Beattie
SVP, Global Operations
Rob is from Cleveland, USA and has a degree in Mechanical Engineering and an MBA. With over 30 years of experience, Rob's background includes positions at multi-national Consumer Goods companies like Kimberly-Clark, MillerCoors, and Starbucks. He joined Domtar in 2014 and now heads the Operations function for Attindas—including all four of its manufacturing sites globally. Rob enjoys travelling, golfing, reading, and spending time at the beach.